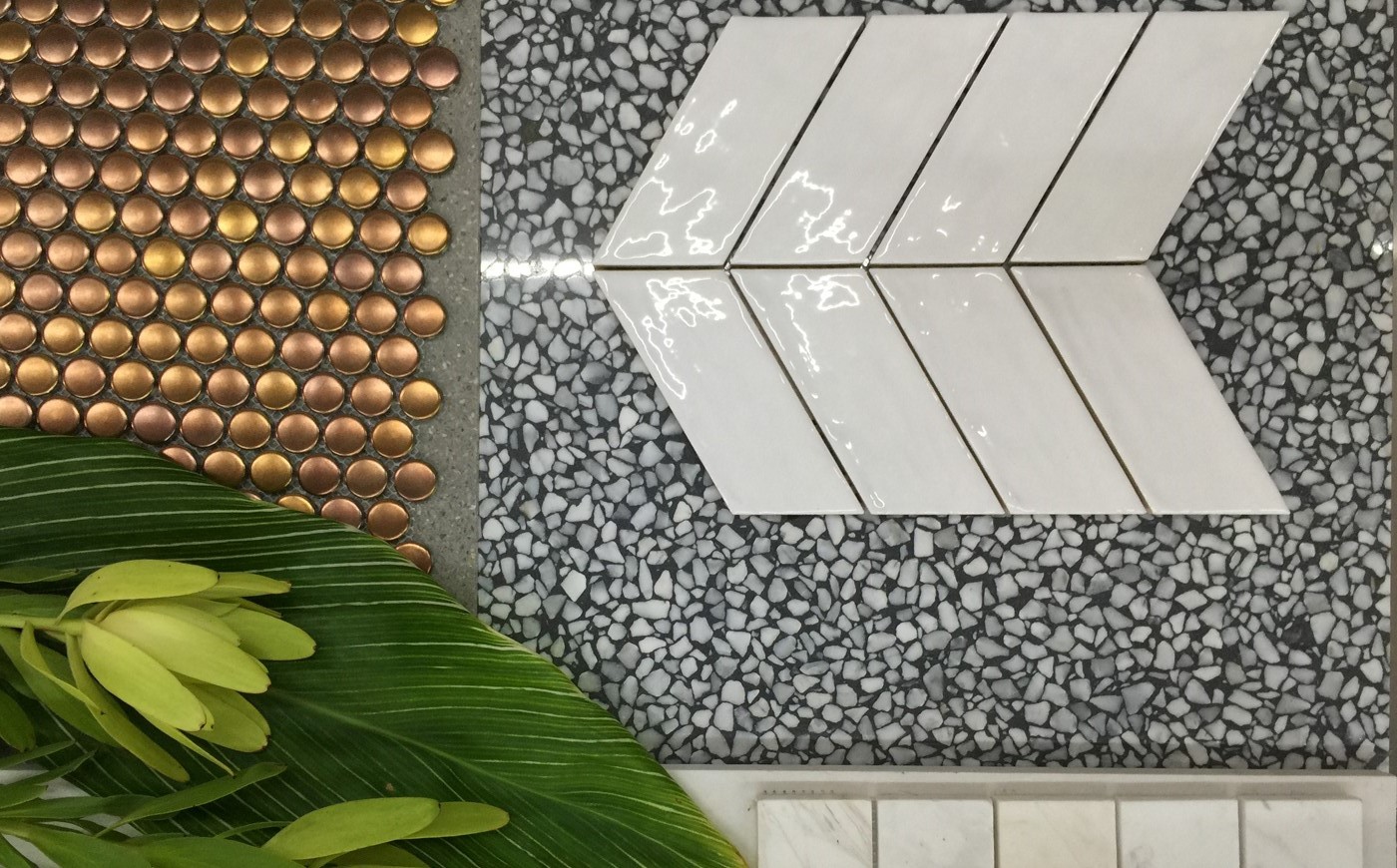 NEW GOLD SERIES PENNYROUND & WHITE CHEVRON GLOSS MOSAICS
GOLD SERIES PENNYROUND MOSAICS
Create a bold statement with our new Gold Series Pennyround Mosaics. Available in Rose Gold and Yellow Gold colourways, and in a choice of either Matt or Mixed finishes.
CLICK HERE for more information on GOLD SERIES PENNYROUND MOSAICS
WHITE CHEVRON GLOSS MOSAICS
Our White Chevron Gloss Mosaics are a fresh contemporary finish, that will add interest and charm to your interior scheme. The surface has a slight undulation which reflects the light and enhances the finish.
CLICK HERE for more information on WHITE CHEVRON GLOSS MOSAICS