Italian Terrazzo Tiles and Slabs
Introducing our next level Italian Terrazzo series with Terrazzo tiles and matching Terrazzo slabs. Stock is ordered and due to arrive January 2019.
This compact series of quality Italian Terrazzo tiles and slabs will welcome an expanded colour palette in 2019.
PLEASE NOTE: Swatches shown below represent approx. 120x120mm sample.
Sizes:
Tiles: 600x400x20mm
Slabs: 1250x3050x20mm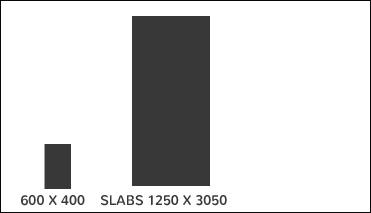 Stocked Sizes

By Special Order