Atlantic Blend FIsh Scale Mosaics
Atlantic Blend Fishscale mosaics are a blend of Aqua and Green individual scales.
These mosaics are a larger format at 135x150mm each individual tile, and are supplied on interlocking mesh sheets
*Please note there is variation in colour from one tile to the next. This is especially important to note if you are viewing an individual sample piece.
Sizes:
CHIP SIZE: 135X150mm
SHEET SIZE: 365x380mm
0.88m2/box



Stocked Sizes

By Special Order
Special Order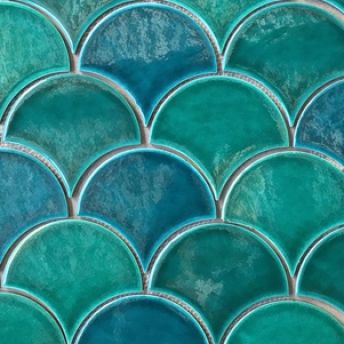 Atlantic Blend Fishscale Mosaics
Special Order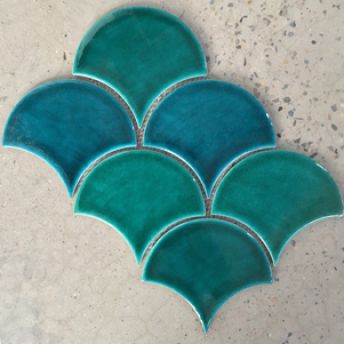 Atlantic Blend Fishscale Sheet