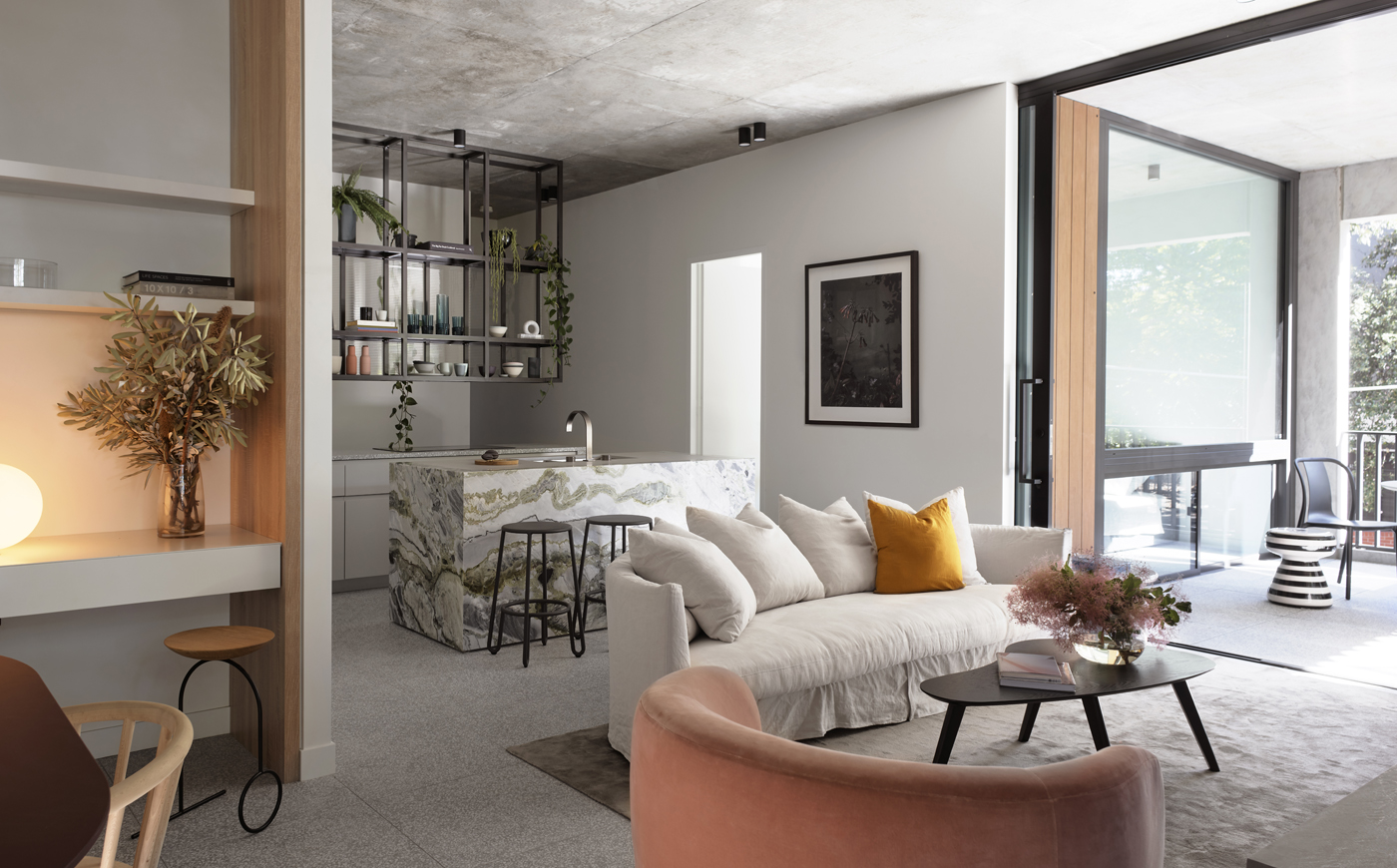 Latest Project - Clarion
Designed by Sydney Architecture firm SJB, Clarion comprises of 18 three-bedroom dwellings, in Sydney's inner south suburb of Alexandria.
"The classic modernist apartments that we admire are beautiful because of their simplicity. They're very pared back and considered and because of that they have longevity." Adam Haddow - SJB
This simplistic approach is met with moments of luxury – with bench surfaces in Surface Gallery's Zafiro Marble and Verono Opal Terrazzo Slabs. The bathrooms in Surface Gallery DiMarmo 12 and Ardesia White porcelain tiles with touches of the Zafiro Verde marble - which perfectly link back to other rooms within each dwelling creating uniformity.
Photography by Anson Smart.
For more about this project Click Here.