Baroque Stone Mosaics are a beautiful combination of mixed natural marble pieces assembled in a traditional pattern. These natural marble colours have been selected including hints of green, warm pinks and natural cream tones that will transcend time.
Suitable for walls and floors.
We recommend that all natural stone mosaic tiles are pre-sealed with a pre-sealer prior to grouting, then sealed with a penetrating sealer once grouted.
Sizes:
SHEET SIZE: 267 x 267mm
10 SHEETS/BOX = 0.713M2



Stocked Sizes

By Special Order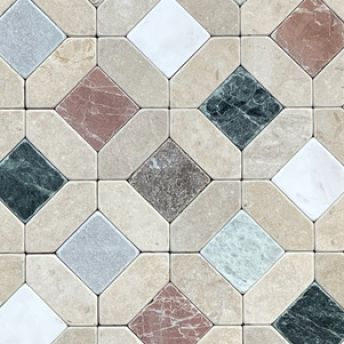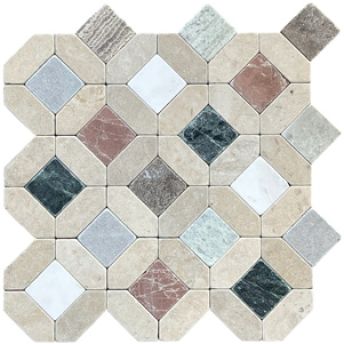 BAROQUE STONE MOSAIC SHEET