Our collection of Carrara Marble Mosaics has so many options to choose from. There are classic herringbone formats, small, medium and large hexagonal mosaics, along with a variety of chevrons, diamonds and squares.
All natural stone has variations in colour and texture, and shades may vary from the sample supplied. We recommend that all marble tiles are sealed with a penetrating sealer.
Sizes:
Contact us for various sheet sizes.

Refer to details below each swatch for finishes available.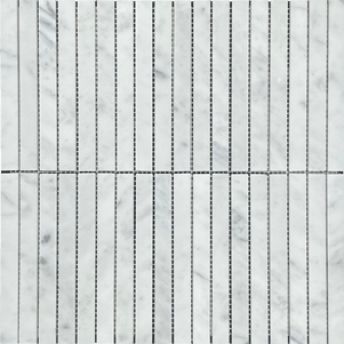 Carrara Honed Slim Stick Mosaics 15x150mm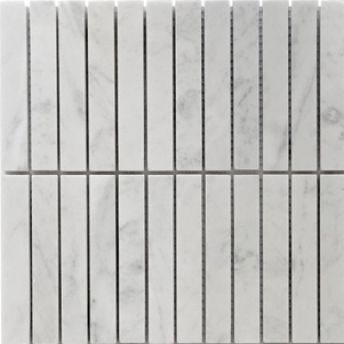 Carrara Honed Stack Mosaics 15x98mm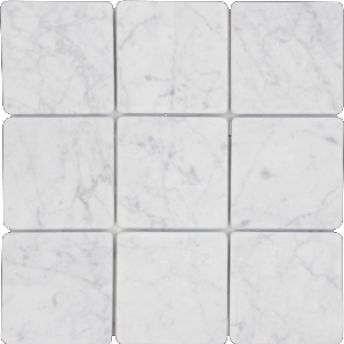 Carrara Tumbled 98x98mm Loose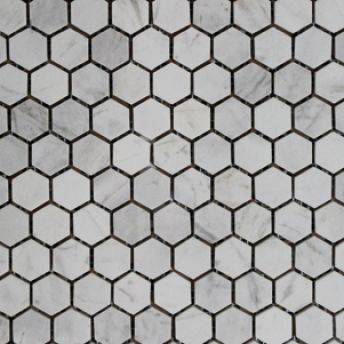 Carrara Honed Hexagonal 23mm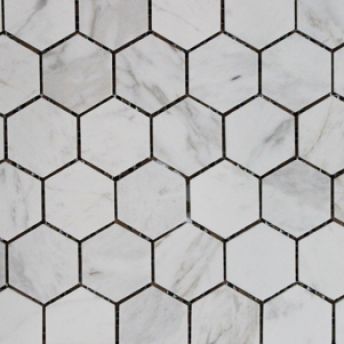 Carrara Honed Hexagonal 48mm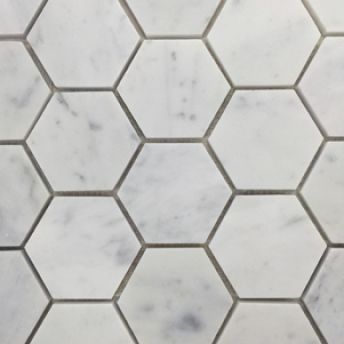 Carrara Honed Hexagonal 70mm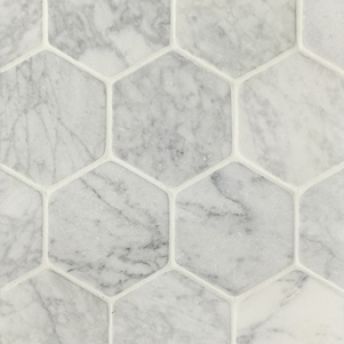 Carrara Tumbled Hexagon 98mm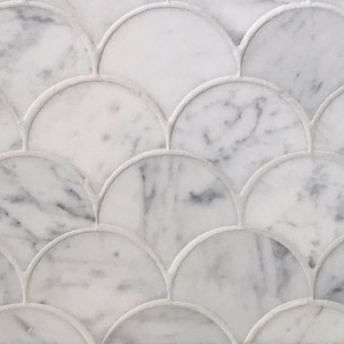 Carrara Honed Fishscale Mosaics 71x80mm
Carrara Honed Chevron Mosaics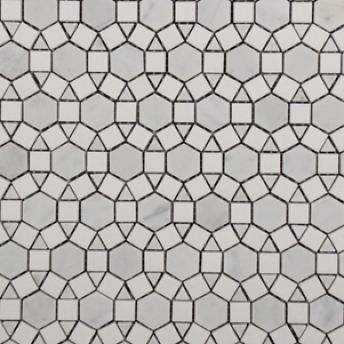 HONED CARRARA & POLISHED THASSOS PATTERN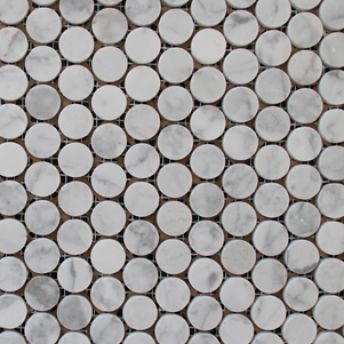 Carrara Honed Pennyround 23mm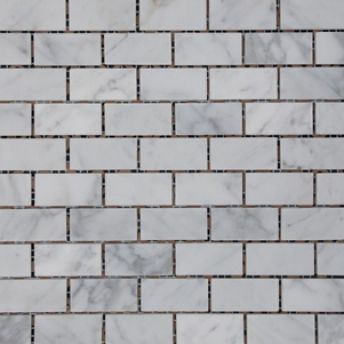 Carrara Honed Brick Mosaic 23x48mm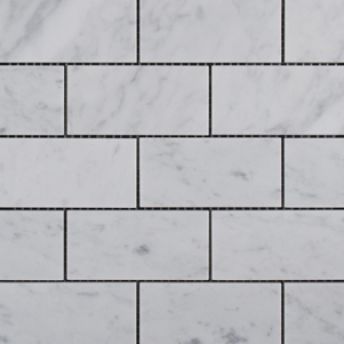 CARRARA HONED MINI SUBWAY MOSAIC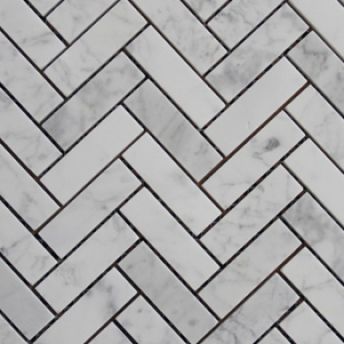 Carrara Honed Herringbone 64x20mm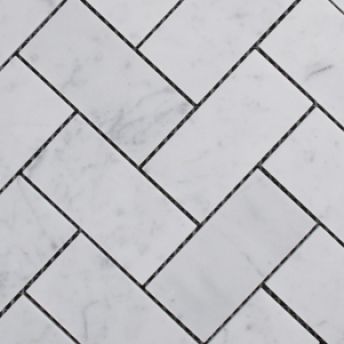 WHITE CARRARA HONED 48x98mm HERRINGBONE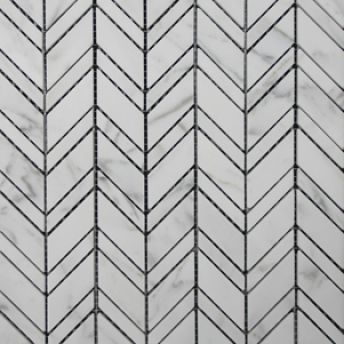 CARRARA HONED MIXED CHEVRON MOSAIC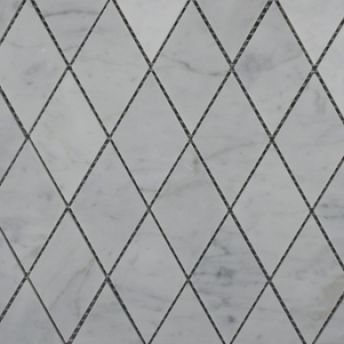 CARRARA DIAMOND MOSAIC HONED
Special Order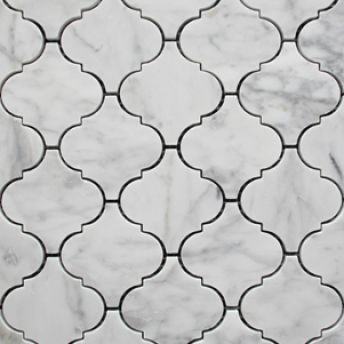 CARRARA HONED LANTERN MOSAIC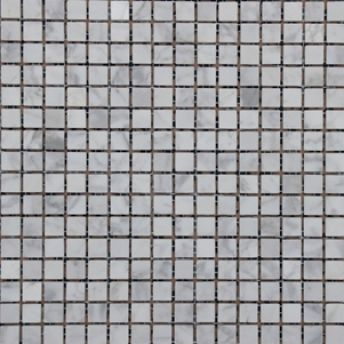 CARRARA 15x15mm POLISHED AND HONED MIX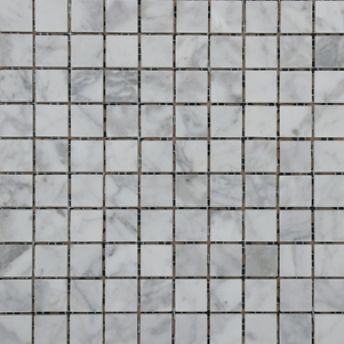 CARRARA 23mm HONED SQUARE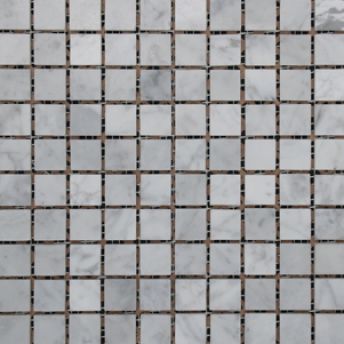 CARRARA 23mm POLISHED SQUARE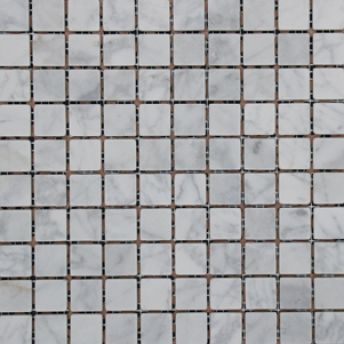 CARRARA 23mm TUMBLED SQUARE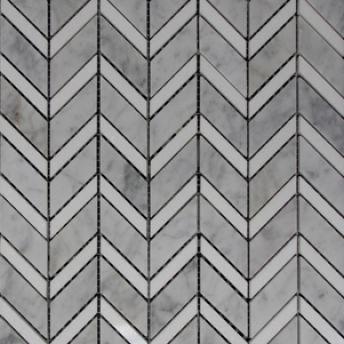 CARRARA HONED AND THASSOS POLISHED CHEVRON MOSAIC IN STRIPE FORMAT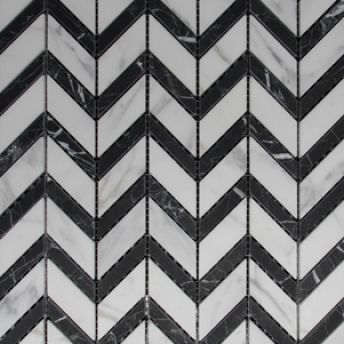 CARRARA & NERO MARQUINA HONED CHEVRON MOSAIC IN STRIPE FORMAT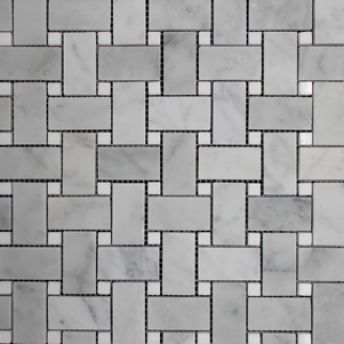 CARRARA HONED & THASSOS DOT BASKETWEAVE POLISHED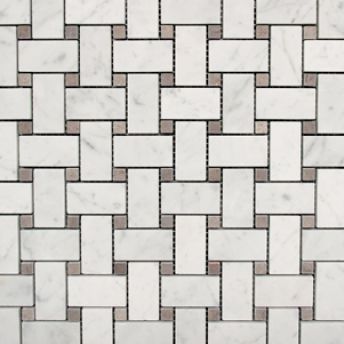 CARRARA HONED BASKET WEAVE WITH GREY DOT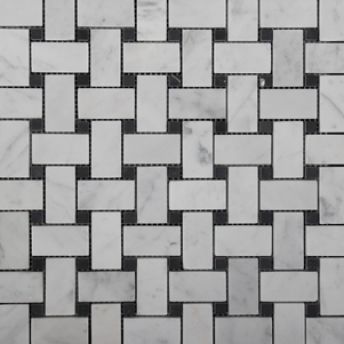 CARRARA HONED BASKET WEAVE WITH NERO MARQUINA DOT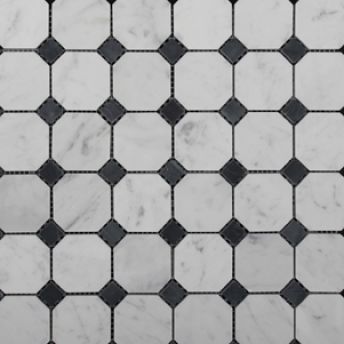 CARRARA & NERO MARQUINA HONED, OCTAGON 48x48mm & DOT 15x15mm