Patagonian Rose Quartzite
Patagonian Rose Quartzite is a Brazilian stone with soft pink tones along with striking black & grey segments and copper veining adding high impact. Some slabs have more character than others with heavier veining and blocks of colour. The beauty of this quartzite is it's a high density stone and it will make a statement piece. Suitable for benches, vanities and feature areas.
All natural stone has variations in colour and texture, and shades may vary from the sample supplied. It is best practice to seal with a penetrating sealer once installed.
Sizes:
Various Slab Sizes Depending Upon Availability



Stocked Sizes

By Special Order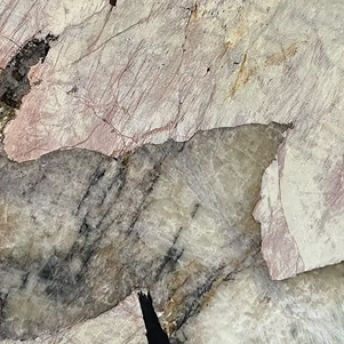 Patagonian Rose Quartzite