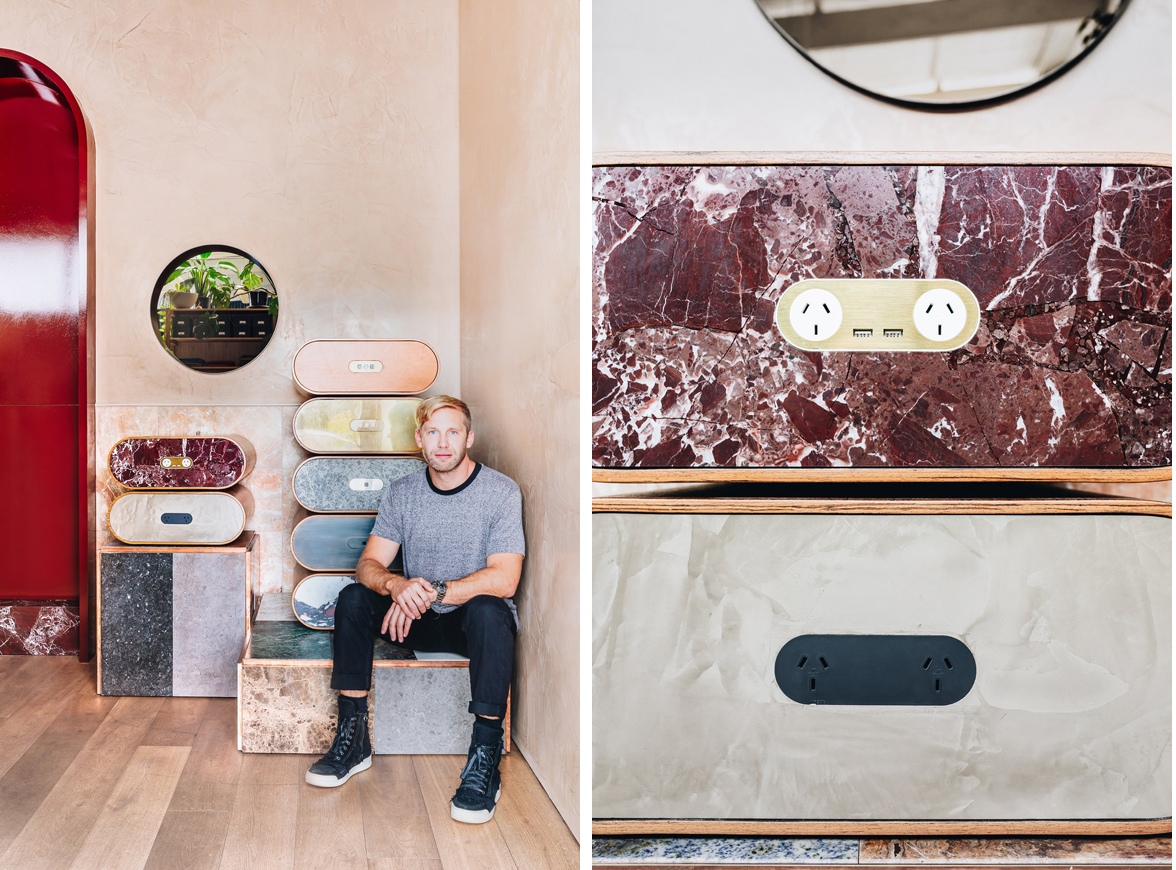 ZETR Collaboration
We were thrilled to be asked by ZETR to supply our Equinox Granite, Viola Marble and St Hugo marble for "ZETR'S Interpretation of What's on Flacks Plinths?"

"The Flack's Plinths exhibition is the work of Melbourne's Flack Studio, headed by David Flack, inviting Australian furniture, lighting, art and object designers to showcase their projects for a month at a time. For June 2019, ZETR built an installation representative of the distinct curve and the customisable nature of ZETR switches and outlets.
The project was a collaboration between ZETR and Flack, as it wasn't a simple as choosing an existing piece from our catalogue. ZETR outlets and switches are small, highly designed features which require installation into a surface to be showcased, so ZETR approached Flack with the idea to design a scaled ZETR installation to sit atop their marble plinths.
Following the initial design ideas and drawings, ZETR sat down with Flack at their studio and collaboratively selected the materials for each [piece].
The final installation sees a multitude of finishes, including veneer, leather, brass, scorched granite, raw blackened steel, marble, stone and polished plaster. Each element of this project came about as a result of collaboration with local Australian creatives, designers and craftspeople with the idea of showcasing how ZETR can finish flush within all surface types and depths." - ZETR

The three stone finishes, sourced from Surface Gallery are all very unique stones in their own right,
St Hugo is a dramatic rich red marble which is quite brittle to work with but very striking, Viola Marble is another striking marble with intense lighting purple veins. The Equinox Granite is maybe the most interesting and understated with its flamed and brushed finish it looks extremely rough however has a soft leathery feel, it's a great option for the client that wants a raw look but feel like they are walking on a leather floor.